Are you interested in connecting with other teachers and students around the world?
I believe that connecting our students with children in different parts of the world to share, learn and collaborate is a necessary part of any modern classroom program. I am often asked where I go to find global learning partners for my students, so I have shared the resources I use, along with some tips about how you can connect your students with other classes around the world who are interested in learning with you.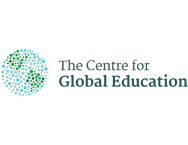 The mission of the Centre for Global Education (CGE) is to educate 21st Century students for a 21st Century world by providing global learning opportunities, enhanced through technology, informed by sound research and innovative teaching. Through a series of strategic relationships, The Centre has uniquely placed itself as a international hub of technology innovation, higher learning and global education. (Grades 7-12)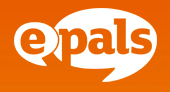 ePals enriches K-12 learning in the classroom to create real world, culturally- enriching learning experiences for students. With ePals classroom matching, teachers can connect their classes with other classes around the world who are interested in collaborating on a special project together. More and more teachers who use ePals are choosing to connect their classes through Skype, as well as a variety of other social media platforms. (Grades K-12)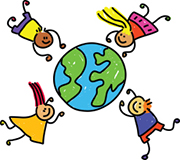 The Global Classroom Project has become a vibrant online collaborative community and global education network, helping to empower teachers and students around the world to explore new ways to connect, share, learn and collaborate globally. (Grades K-12)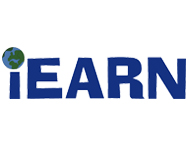 iEARN believes students need to learn with the world, not just about it. iEARN is a non-profit organization made up of over 30,000 schools and youth organizations in more than 140 countries. iEARN empowers teachers and young people around the world to work together on meaningful educational projects online using the Internet and other new communications technologies. Over 2,000,000 students each day are engaged in collaborative project work worldwide.
Passion. Purpose. Skills to thrive in 21st Century Careers.
Our online platform connects business and students who
 collaboratively solve real-world problems
. Students get the 
freedom
to 
explore
, 
imagine
 and 
create 
a future they want, by working on the challenges they care about. They 
build essential career skills
 of complex problem solving, critical thinking and creativity & innovation, while making
college and career connections
.  
Learn more and join the community now.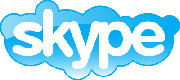 Skype in the Classroom is a free platform for connecting educators and experts to learners everywhere. Skype hosts over 80,000 teachers by providing them with a platform to share ideas, submit projects, connect and collaborate. Teachers can also search for guest speakers in a variety of subject areas who are interested in connecting with their students. (Grades K-12)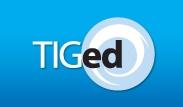 At TakingITGlobal for Educators (TIGed), classrooms are empowered to understand and act collaboratively on the world's greatest challenges. They do this by supporting educators to utilize technology to create transformative learning experiences for their students. Through this work, classrooms everywhere become actively engaged and connected in shaping a more inclusive, peaceful, and sustainable world. (Grades K-12)
WorldVuze is a free and safe K-12 global discussion platform where students can share their own perspectives, as well as explore and compare the multiple and diverse perspectives of thousands of other students across the country and around the world. On WorldVuze, your class can join one of hundreds of global discussions that relate to what you're learning, on topics from current events, space exploration, to the environment, asked by other classrooms, as well as experts, and non-profits. Jump into one of our regular featured "Take Action" discussion challenges or even start your own global discussion as a class.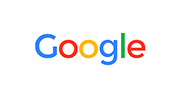 At times I am unable to find classes in the countries my students want to visit. So my next search option is Google. I draft an email outlining our specific project and ask if the recipient of my email would forward it on to teachers who might be interested. It may take several emails to several school boards before I hear a response – but I always do 🙂
Once I connect with a teacher I share a document I created for these types of exchanges, which includes several topics and activity suggestions to make the video conferences as interactive and engaging as possible. Many ideas in this document were inspired by our exchanges with teachers and students around the world. Global Learning Partners Project
If you are new to video conferencing, be sure to check out my Tips for Teachers page which is loaded with helpful information and resources to get you started. If you have any questions or require assistance in any way please contact me.
This post is also available in: French