Our Canadian Branch is a team of passionate and dedicated educational leaders who volunteer their time to create connections-based learning opportunities for Canadian teachers and students.
Canadian Partnership Director
Leigh Cassell loves kids. She is a mom, innovator, adventurer, and partner in learning with teachers and students around the world. Leigh works as an AMDSB Technology Coach and she is Founder & President of the Digital Human Library. For the past 12 years Leigh has been teaching students in K-8 with a focus on integrating technologies effectively to inspire learning, create global connections for teachers and students, develop 21st Century Competencies, and prepare students to succeed as next generation learners. Leigh is an Apple Distinguished Educator, certified Google Educator, SMART Certified Interactive Teacher, and Co-Founder of A Kids' Guide to Canada. #Learn2Connect #Connect2Learn
Library Curators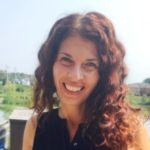 Jennifer Casa-Todd is a wife and mom to two teens and family is her first priority. Jen is currently a Teacher-Librarian at Cardinal Carter CHS in Aurora. Before that Jennifer was the Literacy Consultant for the York Catholic District School Board, as well as one of the lead learners in a District-wide initiative to build 21st century competencies using technology.  Jen is also a Grad student at the University of Ontario Institute for Technology.  She is passionate about connecting students to each other and to the world, and Jen believes that technology has the potential to transform learning in ways we can only imagine! With awesome power, comes awesome responsibility! Jen believes we need to think critically about issues of equity, access, privacy, and safety.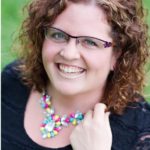 Nicole Kaufman has a love of learning and sharing. Qualified as a Kindergarten to Grade 12 teacher, she has a vast knowledge of the different skills needed to teach at any age or developmental stage.  Student voice and connected based learning opportunities are the central focus of Nicole's practice.  Nicole has been innovative in the creation of new projects within the AMDSB for the past year. She is proud to be the creator and moderator of the #AMDSBkidschat on Twitter, a member of the New Literacies Team and a member of the Connected Learning Partnership Team. While Nicole finds passion within the classroom her skill sets and interests extend into areas such as music, photography and volunteering. In all that Nicole does, whether in school or out, she continues to inspire in children and adults an appreciation of how their lives are continuously enriched through the process of learning.  @teach_msK

Rola Tibshirani is a French Immersion Junior Teacher at the Ottawa Catholic School Board. Rola is passionate about students' taking ownership of their learning by creating and applying integrative and designing thinking processes to embrace challenges. She participated in Ontario Education Ministry projects on assessment (edugains.ca), technology (Learning Connections) and in the Global Initiative New Pedagogies For Deep Learning (6 Competencies). Rola connects her students with projects from around the world and fosters students' collaborative inquiry through Global Partnerships.
Director of Research
Daniel G. Krutka is an Assistant Professor of Social Studies Education at the University of North Texas. He was previously a high school social studies teacher for six years and the middle level/secondary social studies program chair at Wichita State University. His research interests concern citizenship education and the role participatory media might play in cultivating more democratic and educational experiences. He can be found on Twitter @dankrutka. His research can be found on ResearchGate, Academia.edu, and Google Scholar.
French Translator
Erin O'Rourke lives in the Ottawa area with her husband and two children, and teaches for the Upper Canada District School Board. She enjoyed two years as a Student Work Study Teacher from 2013-2015 and has since returned to the classroom. Erin loves reading, learning, gardening and photography. She is currently diving in the Maker world in an effort to have her students learn a second language through their work in a Maker Space.
Volunteers
Aniya Kaeja is a recent graduate of Lakehead University's Bachelors of Arts and Science and Bachelors of Education programs. She first began working with with Digital Human Library and A Kids' Guide to Canada in 2016 through an internship as a mandatory component of her educational degree. Upon the completion of her undergraduate degrees, she was offered a position as a National Committee member. She just couldn't pass the fantastic opportunity up!
This post is also available in: French