Canadian Partnership Director
Leigh Cassell loves kids. She is an adventurer, innovator, entrepreneur and partner in learning with teachers and students around the world. Leigh is an Education and Innovation Consultant, CEO of Digital Human Library, and Founder & President of the Digital Human Library Foundation. Driven by her passion to inspire in others a love of learning, Leigh's expertise is grounded in why and how we integrate technology to build relationships (to #Learn2Connect and #Connect2Learn), develop Global Competencies and new literacy skills, and prepare students to succeed as next generation learners. Leigh is an Apple Distinguished Educator, certified Google Educator, SMART Certified Interactive Teacher, Founder of the Ontario Edu Students' Twitter Chat, Live Learning Canada, Co-Founder of OEMConnect and Co-Founder of A Kids' Guide to Canada.
---
Canadian Research Team
Director of Research
Dr. Daniel G. Krutka is an Assistant Professor of Social Studies Education at the University of North Texas. He was previously a high school social studies teacher for six years and the middle level/secondary social studies program chair at Wichita State University. His research interests concern citizenship education and the role participatory media might play in cultivating more democratic and educational experiences. He can be found on Twitter @dankrutka. His research can be found on ResearchGate, Academia.edu, and Google Scholar.
Research Consultant
Dr. Ken Carano is an associate professor of social studies education in the Division of Education & Leadership at Western Oregon University and the co-coordinator of the Center for Geography Education in Oregon. He is a former high school social studies teacher and returned Peace Corps Volunteer in Suriname, South America where he taught elementary students and ran an after-school program. Ken is co-author of the book When the Lion Roars Everyone Listens: Scary Good Middle School Social Studies. Additionally, he has written numerous articles and book chapters on such topics as using educational technology, graphic novels, and music in the social studies classroom to facilitate critically literate students in an increasingly interconnected world. He can be found on Twitter @caranowou.
Research Consultant
Melissa Lavoie began teaching in 2006, and was employed by the Northeastern Catholic DSB from 2007 – 2017. For the last 2.5 years, she served all schools in NCDSB as an Education Technology Special Assignment Teacher. Working alongside a network of Ed Tech Champions, the team led a Board-wide move to the G Suite for Education platform to promote collaboration and cloud computing for the academic community. She also supported innovation projects involving 360′ photography, and founded Walk With Us – a digital storytelling / photography and mapping project for Indigenous students, partnered with Google Earth Outreach. Currently, she is employed by Mushkegowuk Council as a GIS-Education Specialist and is a graduate student at UBC in the MET, Educational Technology program. Learn more about Melissa here: Twitter and/or LinkedIn
Research Consultant
Karin Davidson-Taylor joined Royal Botanical Gardens (RBG) in 2006, coming with 17 years' experience teaching both adults and children. She has been responsible for establishing RBG as a Canadian leader in the world of interactive videoconference-based virtual field trips. She develops and delivers distance education programs to students (young and old) across Canada and around the world, reaching over 45,000 students to date. The interactive programs promote awareness of our connection to plants, the natural world and the importance of biodiversity. @RBGVC
---
Ontario Provincial Library Curators
Provincial Coordinator
Amanda Williams is an elementary *glitterarian* (read: teacher-librarian) in Halton, who works with students in Kindergarten to grade 8.  She has presented provincially and internationally on the arts in education, including a focus on inquiry and dance at Daci (Dance and the Child International) in Denmark.  Amanda's current focus is innovative learning models including maker education and design thinking. She continues to develop her understanding of constructionism by connecting with other inspiring educators and being a "guide on the ride" with her students. Amanda believes that everything is better with a little sparkle. @glitterqn15
Curator Leadership Team
Joel Krentz has been a Teacher Librarian for 14 years at three different schools from K-8 at the Toronto District School Board. He is an AQ (Additional Qualification) facilitator at OISE, currently teaching the Teacher Librarian course. Joel is a regular presenter at the Ontario Library Association's annual Super Conference speaking on topics of technology, social justice and inquiry. He has been involved with the OLA as co-chair of the Red Maple Steering Committee and, most recently, OSLA planner for Super Conference in 2015 and 2016. Joel has also volunteered with the Canadian Children's Book Centre as a reviewer for their Best Books for Kids and Teens publication. His latest project is reinventing his learning commons to make room for a maker space. His personal and professional lives often meet when he finds himself at the intersection of community, social justice and digital learning wondering how to make it all work.  You can follow Joel on Twitter @joelkrentz
Aretta Blue is a Teacher Librarian with the Thames Valley District School Board.  In the past decade she has held this position in two different schools and in between these two school positions was the Learning Technologies Coordinator for almost five years for all of the Library Learning Commons within TVDSB.  Passionate about making connections with learners around the world and inspiring them to make a positive difference, she is also a member of the TVDSB Critical Media Literacy.  This team uses digital platforms to support our schools' learning communities in their analysis and understanding of relationships between media and audiences, and information. @InspireLearners
Kate Johnson-McGregor is teacher-librarian at Brantford Collegiate Institute in Brantford, Ontario. She was the 2016 president of the Ontario School Library Association and currently serves as the association's past-President. Kate is eager to explore new ideas in teaching and learning, loves collaborating with students and teachers in the learning commons and enjoys literature, yoga, travel and sharing great meals with family and friends. She is a mom to two awesome girls (and a couple of fur babies) and wife to an Aussie expat who has braved 20 Canadian winters. Kate is a frequent presenter at library and education conferences and in school districts. @TL_Kate
Diana Maliszewski is the teacher-librarian at Agnes Macphail Public School in the Toronto District School Board. She was until recently the editor-in-chief of The Teaching Librarian, the official magazine of the Ontario School Library Association, and is also a board member of the Association for Media Literacy. @MzMollyTL
Melanie Mulcaster is an elementary Teacher Librarian in the Peel District School board. A life long learner and maker, she is passionate about inspiring and empowering modern learners to discover, connect, innovate and explore. @the_mulc
Dawn Telfer is aLearning Technologies & Library Learning Commons Coordinator at the Thames Valley District School Board. @DawnTelfer
Provincial Curators
Wendy Christmas is an elementary Teacher Librarian and Music educator in the Thames Valley District School Board. She is passionate about making Literacy and Arts connections and inspiring students through her leadership in the Culture for Learning programs at her school. Her current focus is the ongoing transformation of her school's Library Learning Commons and the exciting opportunities to be shared with colleagues and students through Digital Human Library.
Laura Mustard is a graduate of the University of Toronto's iSchool. Since 2012, she has been working at St. Clement's School in Toronto and is currently the Head of Library and Information Services. In this role, she works with all the students in Grades 1-12 to promote the love of reading and foster inquiry. She is a coach in the Conference of Independent School's Cohort 21 and can be found on Twitter @lemthelibrarian. She is a voracious reader, feminist, and mother.
Digital Human Library recognizes our past dHL Provincial Curators for their contributions:
Alanna King
Rick van Pinxteren
---
Volunteers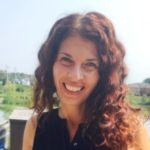 Jennifer Casa-Todd is a wife and mom to two teens and family is her first priority. Jen is currently a Teacher-Librarian at Cardinal Carter CHS in Aurora. Before that Jennifer was the Literacy Consultant for the York Catholic District School Board, as well as one of the lead learners in a District-wide initiative to build 21st century competencies using technology.  Jen is also a Grad student at the University of Ontario Institute for Technology.  She is passionate about connecting students to each other and to the world, and Jen believes that technology has the potential to transform learning in ways we can only imagine! With awesome power, comes awesome responsibility! Jen believes we need to think critically about issues of equity, access, privacy, and safety. @JCasaTodd
Jacqueline Gillmoure is an Registered Early Childhood Educator working with an infant classroom in Toronto. She recently graduated from Ryerson University in December 2018.
Jacquie adores working hands-on with children and watching their minds expand. When she's not working, she plays volleyball and enjoys being outdoors to help hit her daily step count! Throughout her experiences she realized that she also has a desire to work in curriculum development/design which has lead her to Digital Human Library to gain some valuable experience. Jacquie is looking forward to working on the Virtual Co-op Catalogue alongside like-minded individuals.
Jordan Graham is enthusiastic about connecting people with diverse and empowering resources for learning; something she gets to do often in her role as a librarian at the Toronto District School Board Professional Library. She is a member of the Ontario Public Library Association's Child and Youth Services Committee.  Her experience supporting K-12 education through librarianship has taken her from a school library in China to the New York Public Library, and back home to Ontario. @jobrarian

Rola Tibshirani is a French Immersion Junior Teacher at the Ottawa Catholic School Board. Rola is passionate about students' taking ownership of their learning by creating and applying integrative and designing thinking processes to embrace challenges. She participated in Ontario Education Ministry projects on assessment (edugains.ca), technology (Learning Connections) and in the Global Initiative New Pedagogies For Deep Learning (6 Competencies). Rola connects her students with projects from around the world and fosters students' collaborative inquiry through Global Partnerships. @rolat
---
French Translator
Erin O'Rourke lives in the Ottawa area with her husband and two children, and is a Vice-Principal with the Upper Canada District School Board. She enjoyed two years on secondment as a Student Work Study Teacher from 2013-2015. Erin loves reading, learning, gardening and photography. @eorourke75
---
Graphic Designer
Marty Novak is a Freelance Graphic Designer with over 20 years experience. He is the Marketing Communication Manager of Palasad London and Escapology London. He has helped businesses across Ontario develop logos, corporate branding, marketing strategies, website consulting and digital brand reputation management.
This post is also available in: French